Pema Khandro is a teacher in the rare lineage of Buddhist Yogis from Tibet. Her teachings get straight to the heart of Tantric Buddhism and Tibetan Medicine for finding sanity and wisdom within every experience of life. Pema Khandro is a Buddhist teacher, humanitarian and scholar who founded Ngakpa International and the Yogic Medicine Institute, a thriving clinic servicing clients both locally and internationally. She works to promote the methods of Buddhism as a resource for inspiration, insight and transformation. She shares advanced teachings in a direct and essential way, making them accessible to people in all walks of life.
Pema Khandro was first introduced to Buddhist meditation when she was five. Later she studied with Gangteng Tulku Rinpoche, Ngak'chang Rinpoche, Tsewong Rinpoche, each of whom have also given teachings to her students over the years during their visits to her centers. Pema Khandro Rinpoche was ordained as a Ngakma in the Nyingma tradition and received authorization to pass the non-monastic lineage of Buddhist Yogis, Ngakpas and Naljorpas onto her students, a task which she has dedicated Ngakpa International to since 1999. She was recognized and enthroned as the tulku (reincarnation) of a nineteenth century emanation of Varayogini and White Tara who taught and practiced in the Nyingma and Kagyu lineages in Eastern Tibet. She continues the legacy of those teachings focusing on Dzogchen, Chod and the Six Yogas. Her recognition and enthronement was conferred by His Eminence Gyaldak Rinpoche who has encouraged her to spread the esoteric teachings of Buddhism in North America and throughout the world.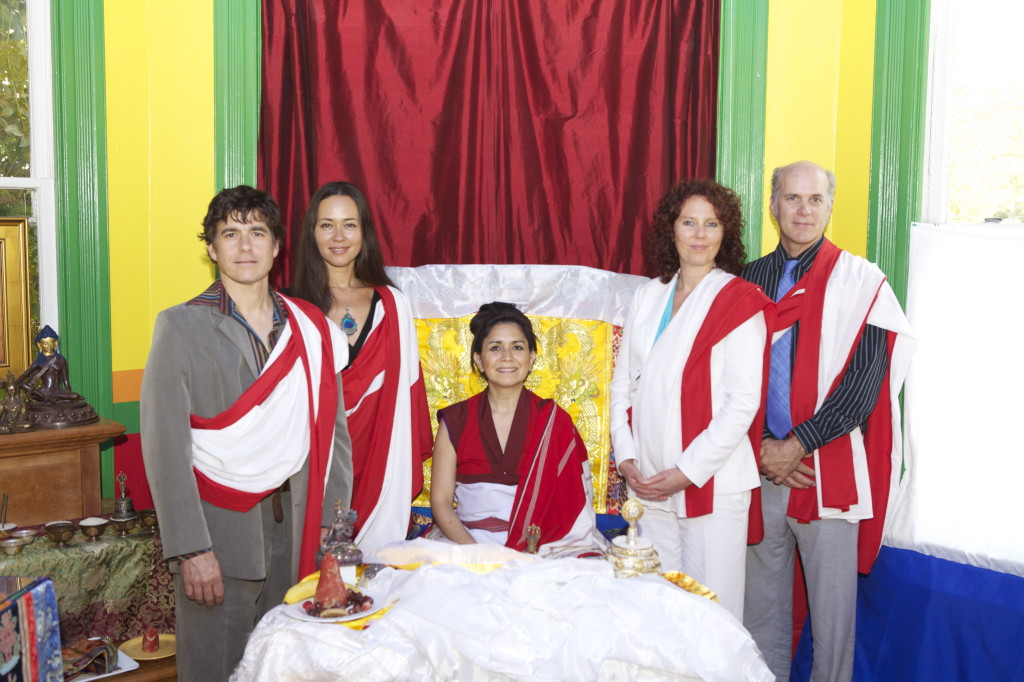 For more than a decade a yearly project of Pema Khandro's community has been to fundraise to support the food, lodging and education for children and elders in the Himalayas. Since relief efforts often overlook smaller but vital aspects of an endangered culture. Thus, these fundraising projects offer an important service in sustaining Tibetan traditions, ensuring that they flourish in their homeland. Pema Khandro earned a master's degree in the study of Tibetan Buddhism and speaks English, Tibetan, Spanish, and some Chinese.
Share: